Gary R. Smith, D.C., DIBE

Dr. Smith is the President of General Diagnostic Associates in Buffalo, NY. While directing the growth of General Diagnostic Associates, Dr. Smith also maintains a private practice, Clinton Square Chiropractic, located in Elma, NY. Dr. Smith has extensive experience in the performance and interpretation of nerve conduction studies, evoked potentials, and needle electromyography. He earned his Doctor of Chiropractic Medicine degree from New York Chiropractic College in Seneca Falls, NY. As a faculty member of Clinical Neurosciences  Institute, LLC, Dr. Smith teaches neurophysiological techniques across the country to other practicing physicisians at the post-graduate and continuing medical education level. Dr. Smith teaches modules on uncommon motor and sensory studies as well as hands-on practicums in NCS and needle electromyography for Neurodiagnostics Institute. Dr. Smith is also a former U.S. Army Medic, and was a paratrooper with the elite 82nd Airborne Division. Currently, Dr. Smith is a co-investigator on a multi-center research study on the sensitivity of various digits in carpal tunnel syndrome patients. Dr. Smith is also is a participant in a research project involving the blink reflex technique.
Darek W. Stanfield, D.C., C.N.I.M.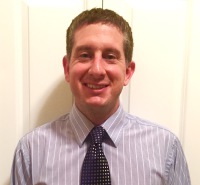 Dr. Stanfield received his bachelor's degree in biology from the University of Akron and later graduated valedictorian from Palmer College of Chiropractic Florida. Dr. Stanfield practiced in a multi-location chiropractic and rehabilitation practice in the Washington, D.C. area, during which time he completed his post graduate training in electrodiagnostic medicine. He subsequently moved back to Florida to pursue a full-time career in Intraoperative Monitoring (IOM). Since that time, he has also earned Certification in Neurological Intraopertative Monitoring (C.N.I.M.) through the American Board of Registration of Electroencephalographic and Evoked Potential Technologists. Dr. Stanfield's primary teaching responsibilities as a faculty member of CNI  will be in the area of evoked potentials, where he serves as chief instructor of evoked potentials. Dr. Stanfield is currently the Director of Clinical Services for Doctors Neurological Services in Ormond Beach, FL
David R. Seaman, D.C., M.S., DABCN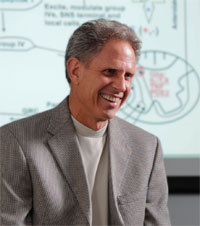 Dr. Seaman is a Professor of Clinical Sciences at the NUHS Florida site in Pinellas Park, where he teaches evaluation and management courses for the musculoskeletal, cardiorespiratory, gastrointestinal and genitorurinary systems. He is also a faculty member for National's Masters of Science program in Advanced Clinical Practice.
Dr. Seaman is a graduate of Rutgers University and New York Chiropractic College. He then received a Masters degree in Nutrition from the University of Bridgeport and a diplomate in neurology through Logan College of Chiropractic. Dr. Seaman has authored a book on clinical nutrition for pain and inflammation, and has written several chapters and articles on this topic. His academic and clinical interest is focussed on how pain and symptom/disease expression can be modulated with lifestyle choices and manual/rehabilitative interventions. His teaching duties for CNI involve modules in the Neurology Diplomate program. Dr. Seaman teaches modules in the subjects of pain and sensory systems, as well as inflammation and its effects on the nervous system.
Joseph S. Ferezy, D.C., FIACN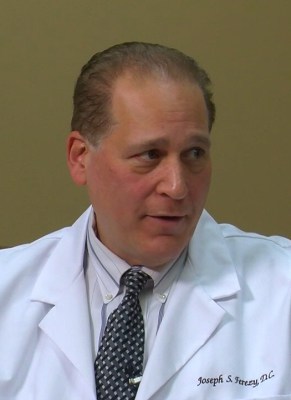 Dr. Ferezy is a native of New York City.  He is a graduate of Northwestern University of Health Sciences, where he received the Doctor of Chiropractic Medicine degree. Dr. Ferezy later served as an instructor, and ultimately as an assistant professor at NWHSU.   Dr. Ferezy is a Diplomate of the American Chiropractic Academy of Neurology and a Fellow of the International Academy of Chiropractic Neurology.  He is author of the textbook, "The Chiropractic Neurological Examination" by Aspen Publishers. 
Dr. Ferezy has published many professional articles, and was awarded a 2nd place "Best Scientific Paper Award" by the American Chiropractic Association Journal of Chiropractic.   Dr. Ferezy has been the program coordinator and lead lecturer for the Neurology Diplomate Programs for Northwestern Health Science University, New York Chiropractic College and Palmer Chiropractic University.  He has served as a test developer and proctor for the Minnesota Board of Chiropractic Examiners.     Dr. Ferezy is immediate past-president of the International Academy of Chiropractic Neurology, and has maintained a private practice of chiropractic for over 20 years. Dr. Ferezy's practice is located in Windsor Heights, Iowa
Dr. Ferezy teaches modules in the CNI Neurology Diplomate program on the topics of the neurologic examination and cerebrovascular disease.
Scott Surasky, D.C., DIBCN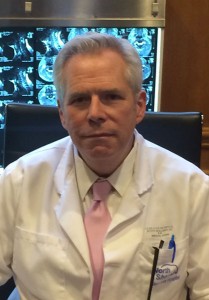 Dr. Scott Surasky received his bachelor's degree from the New York Institute of Technology. He attended the New York Chiropractic College and received his Doctor of Chiropractic degree from this institution. He served his internship at the New York Chiropractic College Outpatient Facility in Levittown, N.Y., where he was awarded Clinician of the Year.
Dr. Scott Surasky's primary focus is the diagnosis and management of neck pain, back pain and headache. He is a board certified chiropractic neurologist and has a special interest in electrodiagnostics. He is a frequent lecturer on the subject of diagnosis and treatment of spine disease.
He holds an academic appointment in Clinical Sciences at the New York Chiropractic College, Center for Post Graduate and Continuing Education. He maintains hospital staff privileges in the Department of Orthopedic Surgery at North Shore University Hospital of Glen Cove. A major portion of his practice is devoted to consulting on difficult and unusual cases for other physicians, surgeons and chiropractors. Dr. Surasky teaches modules in the CNI Chiropractic Neurology Diplomate program in the areas of headache and spine disorders.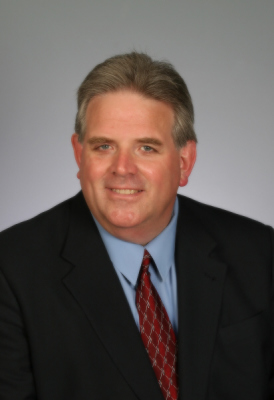 Vinton Albers, D.C., DACBR

Dr. Albers is a highly seasoned and respected radiologist. He is a former Professor of Radiology at Northwestern University of Health Sciences in Minnesota. He is a practicing radiologist in Apple Valley, Minnesota where he specializes in neuroradiology and MRI of the brain and spinal cord. Dr. Albers teaches CNI courses in neuroradiology.
Munyeong Choi, D.C., M.S., DACBR
Dr Choi is a board certified radiologist and Assistant Professor of Radiology at Palmer College of Chiropractic Florida. In addition, Dr. Choi teaches diagnostic imaging courses at the CNI and has a special interest in advanced imaging modalities.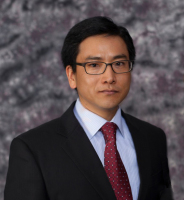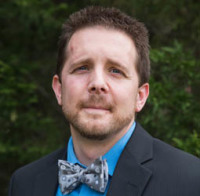 Michael Longyear, D.C., DACNB, CCSP
Dr. Longyear is Clinical Director of the Life University Functional Neurology Center known as NeuroLife Institute,  in Marietta, Georgia. Dr. Longyear brings this clinical persective to CNI programs that he teaches. He currently teaches case-based functional neurology modules in our chiropractic neurology diplomate program.